Debbie Giggle talks to Antonio Lourenco of Altro about an innovative collaborative research project to assist safety and wellbeing in acute mental health wards through better design of buildings components, fixtures and fittings.
Acute mental health units present particular challenges for health estate managers, in terms of the specification and maintenance of building components, fixtures and fittings, but these practical everyday aspects are known to have a direct impact on clinical outcomes. The Department of Health stresses that: 'The environment provided by acute mental health services is a crucial element in the delivery of positive therapeutic outcomes for service users, their safety and the safety of staff and the wider community'.
Designing and maintaining high-secure units is problematical as patients have complex needs that are not generally experienced in other clinical settings. Developing building components and fittings for use in wards of this type is also challenging, as manufacturers have limited opportunity to study the everyday demands of acute mental health care settings when designing products for these applications. In this article I will be reviewing the latest guidelines for acute mental health wards, from the perspective of the health estate manager, and will report on an innovative collaborative research project which has delivered tangible benefits for those involved in creating and maintaining high-secure wards.
Guidelines
Recognising the specific demands of these clinical settings, Health Building Note 03-01: Adult acute mental health units, published by the Department of Health in 2013, provides health professionals (as well as parties involved in the creation and maintenance of such facilities) with detailed guidance. The purpose is to 'inform the planning and design of in-patient facilities that are fit for purpose, provide value for money and support the delivery of key service objectives and policy drivers'. The Building Note explains that, to achieve these goals, the acute unit should
provide comfort and a therapeutic environment for people at a time of acute distress and vulnerability who may be at risk from themselves or who may harm others
mitigate the effects of living in a restricted space with strangers, by preserving privacy, dignity and control over the environment as far as possible
ensure appropriate levels of safety and security
support meaningful activities and provide a high-quality environment
allow for the separation of different groups on the basis of gender, vulnerability, physical frailty and acuity of illness
The need to create a comfortable, non-institutional atmosphere, which provides privacy and dignity for patients, has to be balanced with the imperative for safety of patients and staff. Wards have to be designed, and building components need to be specified and installed, to avoid harm to individuals in the event of deliberate damage or breakage. The guidelines note that: 'Careful consideration should be given to the selection and detailing of products and components, to ensure that they are suitably robust and appropriate for a mental healthcare setting. While damage and wear and tear will inevitably occur, the physical environment in a mental healthcare setting is likely to suffer more frequent damage'.
The implications of damage to building components, fixtures and fittings can also be far more serious in these clinical settings, and the guidelines stress that spaces should be 'designed, constructed and furnished to make self-harm or ligature as difficult as possible' providing optimum potential for patients to 'participate in life on the ward and actively engage with staff, but minimise the risk of self-harm or injury to others.' The guidelines recommend that health estate teams should plan for 'more frequent redecoration or refurbishing than in other settings', advising that maintenance checks on furniture and fittings should be carried out more frequently. It is emphasised that 'maintaining a high standard in a building indicates to service users that their environment is an important part of the caring process'.
The pressures placed on acute mental health units across the UK mean that the additional requirement for repair and maintenance on these wards can become a problem for the wider community. If rooms in a ward are unavailable, pending the completion of essential repair work, patients requiring urgent care may experience a delay in receiving the treatment they need, placing further pressure on families and other carers, as well as on the NHS staff trying to deliver services.
In recent years a research collaboration has set itself the objective of improving this intractable situation, by bringing together a no-traditional selection of stakeholders to work towards a highly-practical set of outcomes.
How did the research project come about?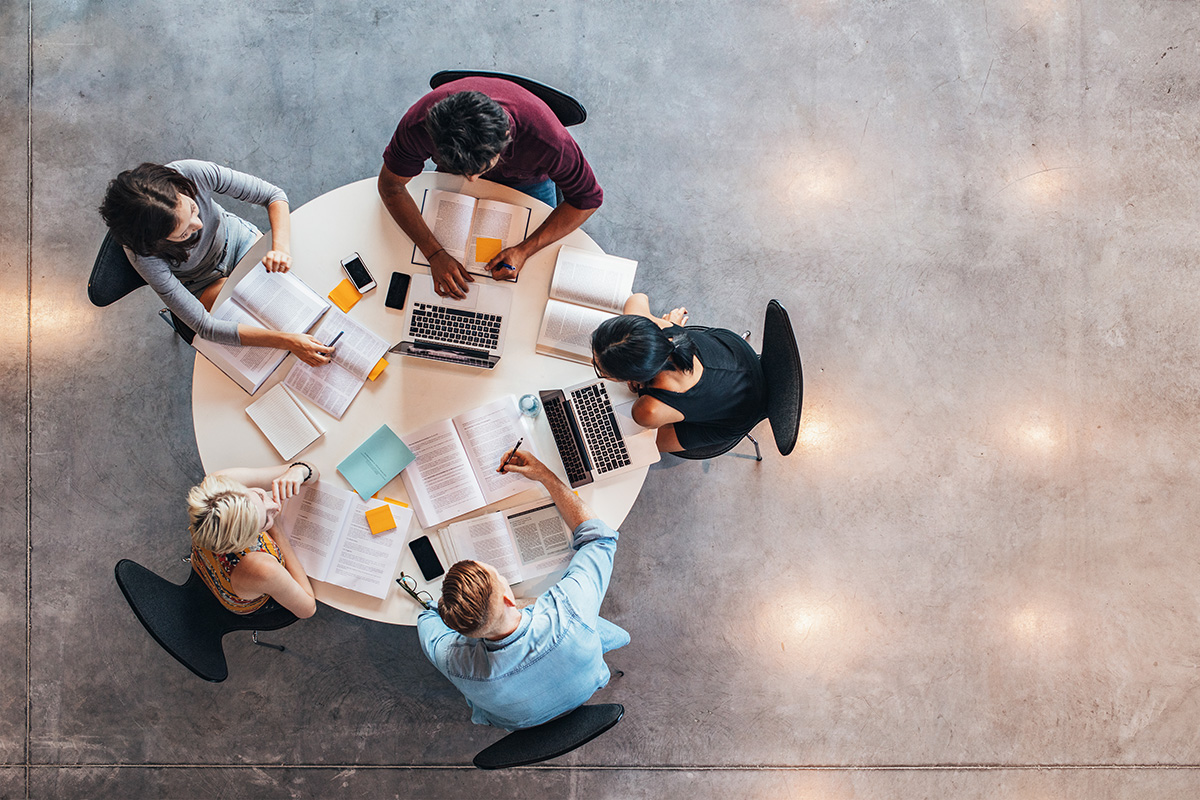 The research project was the brainchild of Altro - a long-established supplier of flooring, wall and door coverings which specialises in developing products for healthcare sites. The most recent research project grew out of an earlier study by the company (the Hidden Needs project) which set out, several years ago, to collect ethnographic data on the requirements of different patient groups in a wide range of clinical settings in the UK. When visiting high secure healthcare facilities, the researchers noticed unconventional usage of Altro products in these specific settings. For example, Altro Whiterock (a product designed as a wall covering) was sometimes installed to protect ceilings. In other wards, Altro flooring products had been employed on walls.
Antonio Lourenco, Product Manager at Altro explains, 'The health estate managers for the acute sites we visited were conversant with how the products should be used, and had installed them as recommended in other parts of the hospital. But when we began to discuss the reasons for unconventional use of the products, with ward personnel and estate managers, it emerged that there had been an urgent need to improvise in these high secure settings. The day-to-day challenges in these particularly demanding zones of the healthcare site were such that teams were 'working round' the limitations of the products currently available from manufacturers and improvising urgent 'fixes' to meet the everyday demands for hygiene, robustness, durability and safety. It became clear to us that, as designers of products for this environment, with the ability to solve many of the problems experienced on a day-to-day basis, we needed to carry out further research to understand how design needed to evolve to meet requirements in these challenging applications'.
The initial step involved creating a framework for the research. Whilst the Department of Health Building Note strongly recommends the involvement of a wide range of stakeholders in the planning and design of new mental health facilities, product design specialists do not feature in this list and would not, traditionally, have this level of intensive observation and collaboration with NHS staff.
Antonio said,'We were fortunate in that we have long-standing links with health estate managers in NHS trusts and private hospitals across the country, as Altro products have been installed in healthcare applications for many years. When we described what we hoped to achieve there was immediate support from our contacts in the healthcare sector. Response, from the outset, was brilliant, from those managing the buildings as well as the clinical and support staff working with patients. They described to us the problems they were experiencing when rooms were unavailable for use due to the need for repair. We all shared the determination to find solutions to these very real problems'.
Initial discussions took place between members of the Altro Technical Services Team and healthcare estate managers. The Technical Services Team are typically installers of floor and/or wall coverings with more than 20 years' experience. They were able to analyse the detailed input of those directly involved in the repair and refurbishment of acute units to understand the limitations of existing products in facilities where challenging behaviour of patients is a daily reality. The wider research project embraced a wider range of stakeholders however.
'Our earlier Hidden Needs project had delivered a number of important insights by analysing three key moments in the lifecycle of a product, and interviewing the three different groups of people involved in these interactions', Antonio explained. 'These key moments included specification, installation and everyday use. So our new research project adopted the same framework, drawing insights from an extremely wide network of stakeholders. In addition to architects involved in specifying products, installers who were fitting the products, and the staff experiencing the day-to-day performance of products, we extended our study to seek input from organisations such as the Ministry of Justice and the Design in Mental Health Network'.
Detailed research was carried out at 21 healthcare sites in total, and extensive use was made of video, audio interviews, and photography, to record opinions and insights.
'We all agreed that it was crucial that the research would be carried out within the acute mental health facilities themselves, not at Altro's headquarters', Antonio commented. 'It was important to ensure that this was a study drawing on tangible evidence specific to the requirements of a particular healthcare setting. This was essential to ensure that the final outcomes of the study would deliver the maximum benefit for everyone who had devoted their time'.
Antonio explained that securing the time and attention of busy clinical and support staff in these units was one of the most problematical aspects of the project.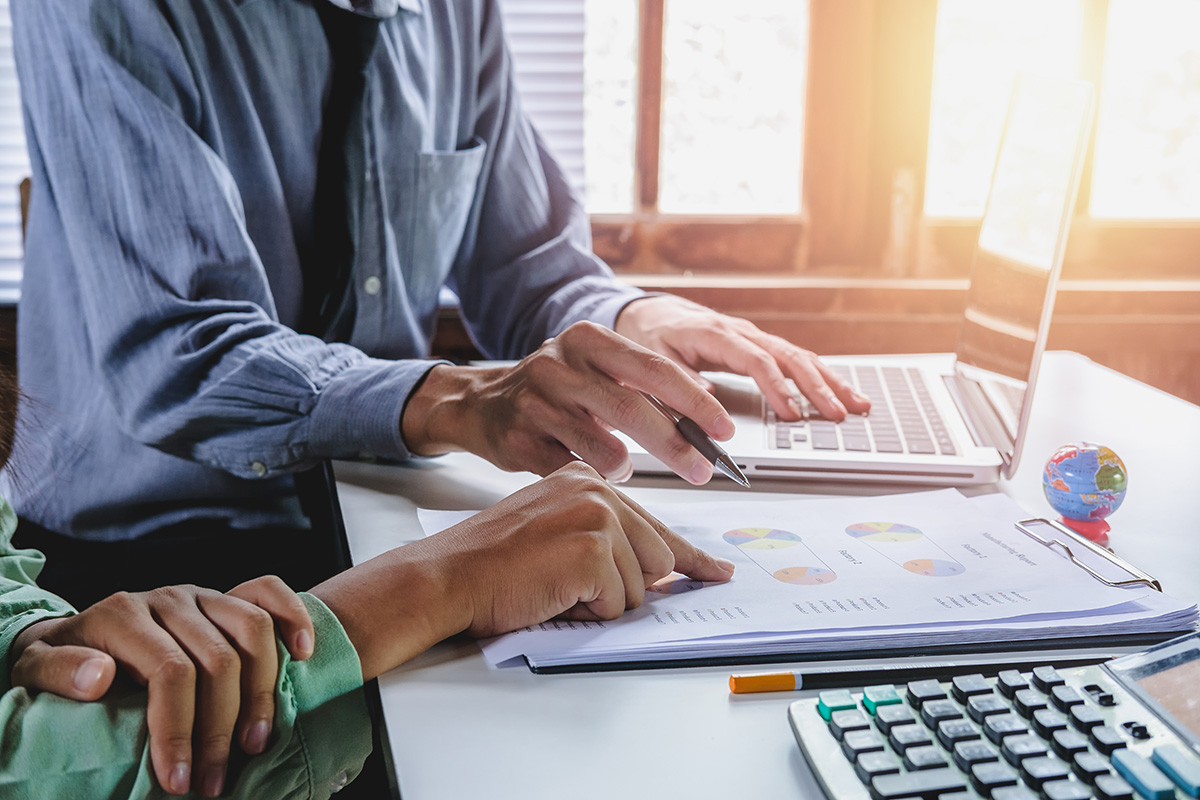 'Engaging with clinical staff to carry out in-depth research is never easy', he commented, 'especially when it involves significant amounts of time out of their busy schedules, and draws on the use of recording devices. There were also complex ethical issues relating to access to acute units by non-clinical staff, and we were particularly aware of the need to minimise the impact of our research on the everyday operation of each unit.
'We gained an enormous amount of insight through close cooperation with the staff at each site and are extremely grateful to all those who took part. The needs of patients in acute mental health wards are extremely complex in comparison to the types of clinical settings with which we were more familiar. In-depth discussions with the teams involved in the daily operations in acute units enabled us to explore these complexities thoroughly, for a more nuanced and sophisticated understanding of the issues, which we could never have gained without this intensive level of engagement. For example, we were able to discuss the practicalities of product durability with the health estate manager, while also finding out, from clinical and support staff, ways in which elements of design could improve the patient's experience within the ward, and the potential to contribute to important aspects of wellbeing relating to the use of colour and other aspects of aesthetic impact'.
What were the outcomes?
Having completed the project successfully, the relevant parties are now able to look back at the study and quantify the benefits that have arisen from it. In June 2019 a team from Altro summarised the outcomes in a presentation to delegates at the European Healthcare Design 2019 conference.
A key outcome of the study has been the creation by Altro of a 'Possibilities Studio' at its UK headquarters in Letchworth, Hertfordshire. Nine different rooms for high-secure and other mental health environments are showcased, demonstrating a range of scenarios with individual degrees of robustness, ease of installation and aesthetics for wellbeing. More than 70 different customer groups have visited the 'Possibilities Studio' since it opened, and the rooms provide a permanent forum at which crucial aspects of product installation and usage can be discussed.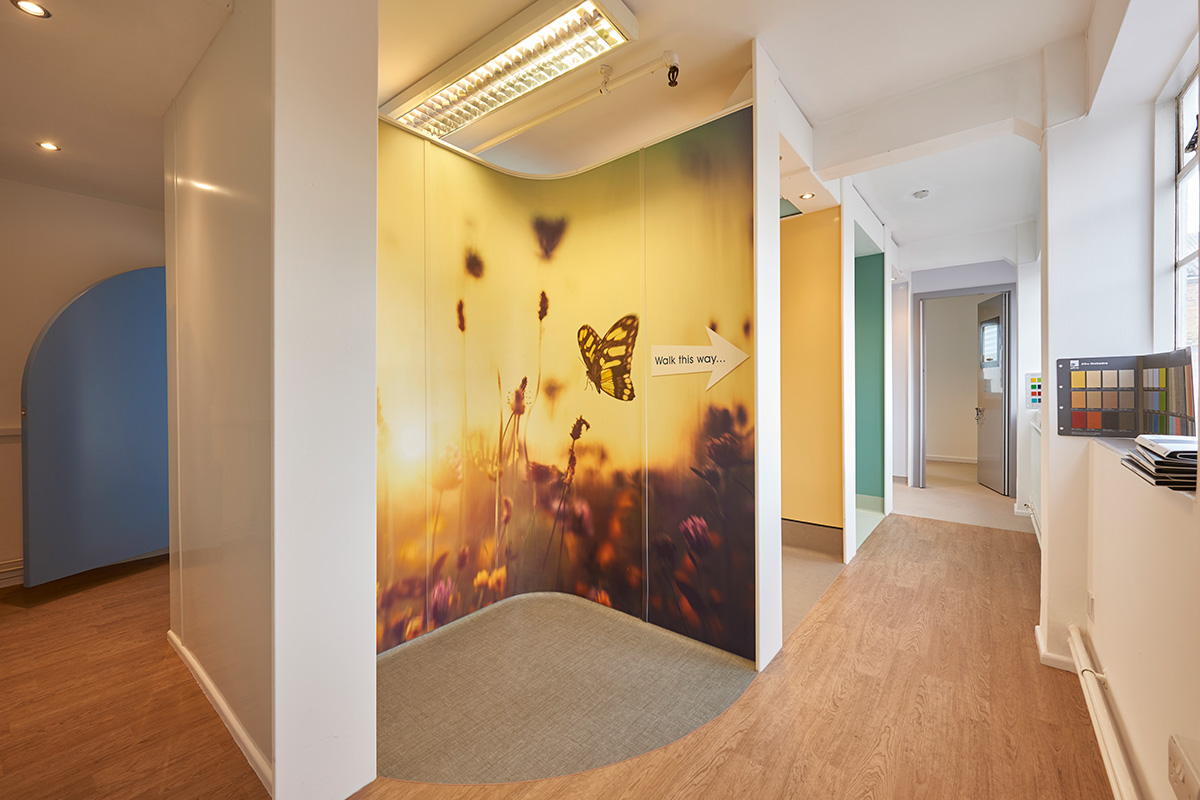 An important realisation for Altro was that specific floor, wall and door coverings within their existing range actually had the potential to solve many of the problems that acute units were experiencing, if certain methods for their installation and use were adopted. Products developed for installation in industrial applications, for example, were discovered to have many of the required characteristics and performance criteria desirable in acute units. If these materials could be introduced into healthcare settings with purpose-designed approaches for their installation and use (developed through in-depth knowledge of acute mental health care) the 'workaround' improvisations of the past could be replaced by carefully-designed fit-for-purpose solutions.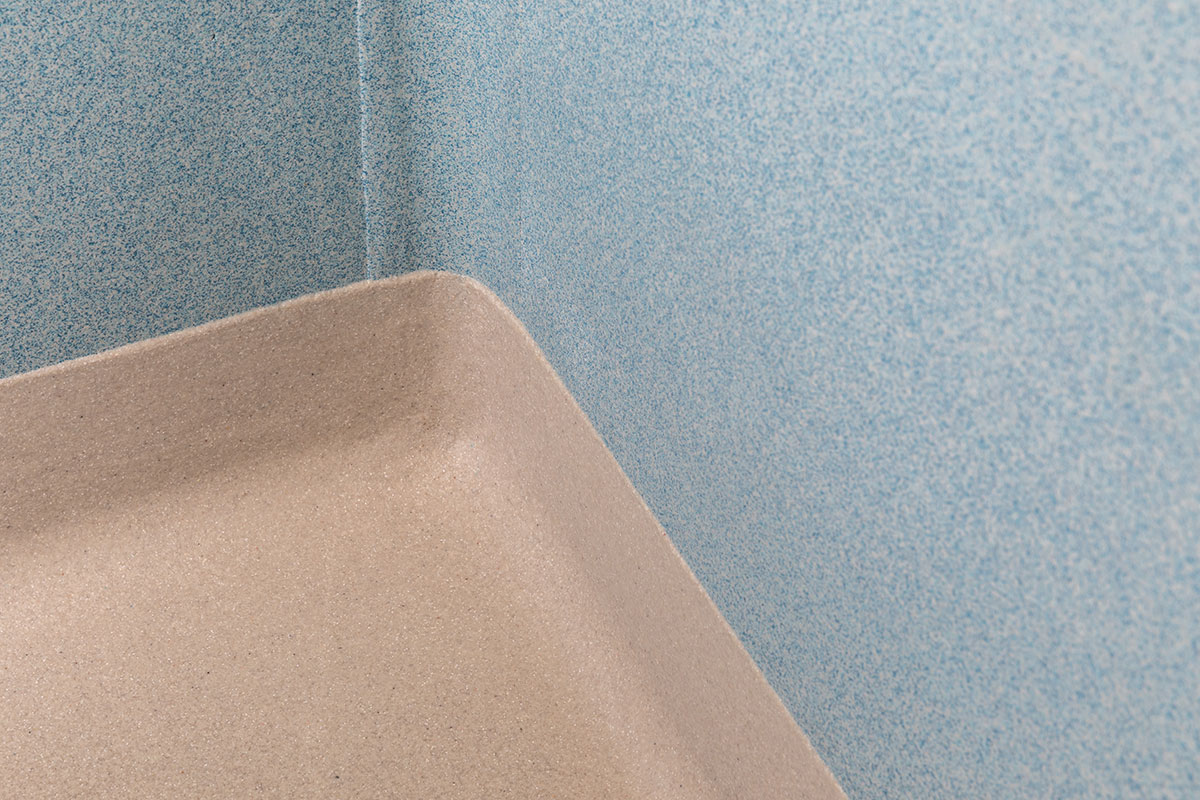 Implementing the insights gained during the research project, Altro has now developed more than a dozen best practice approaches for installation of the products in high-secure environments. These include more effective methods for installing wall and floor coverings as a single system, to provide greater durability and improved resistance to damage. As Altro manufactures coverings suitable for floors, walls, and doors, as well as supplying resin floors, the company has been able to devote extensive product development to ensure that transitions and welds between room features such as floors, walls, covings and doors are better able to maintain their integrity. Other best practice approaches include methods for high-secure window detailing, installation in internal corners of rooms, and specific installation guidelines for bathrooms and other wet environments. Stakeholders and their floor/wall-covering installers can explore these best practice approaches via Altro's website, by visiting the Possibilities Studio in person, or by working with one of Altro's trained installers.
'For us, the key benefits of the research project have been clarity and a sense of priority for our ongoing product development activities' Antonio concluded. 'In any R & D strategy it is crucial that the time and effort you invest delivers maximum benefit for the end user. Our ability to gain an understanding of the needs of these particularly challenging environments means we can ensure that clinical settings with specific safety and wellbeing priorities, such as acute mental health units, have proven products available for their use.
'For hospitals, health estate managers and service users the primary benefit is that there are now products and services that cater for their specific needs, be it every day ease of use and maintenance, or long-term wellbeing benefits arising from inspirational and functional spaces'.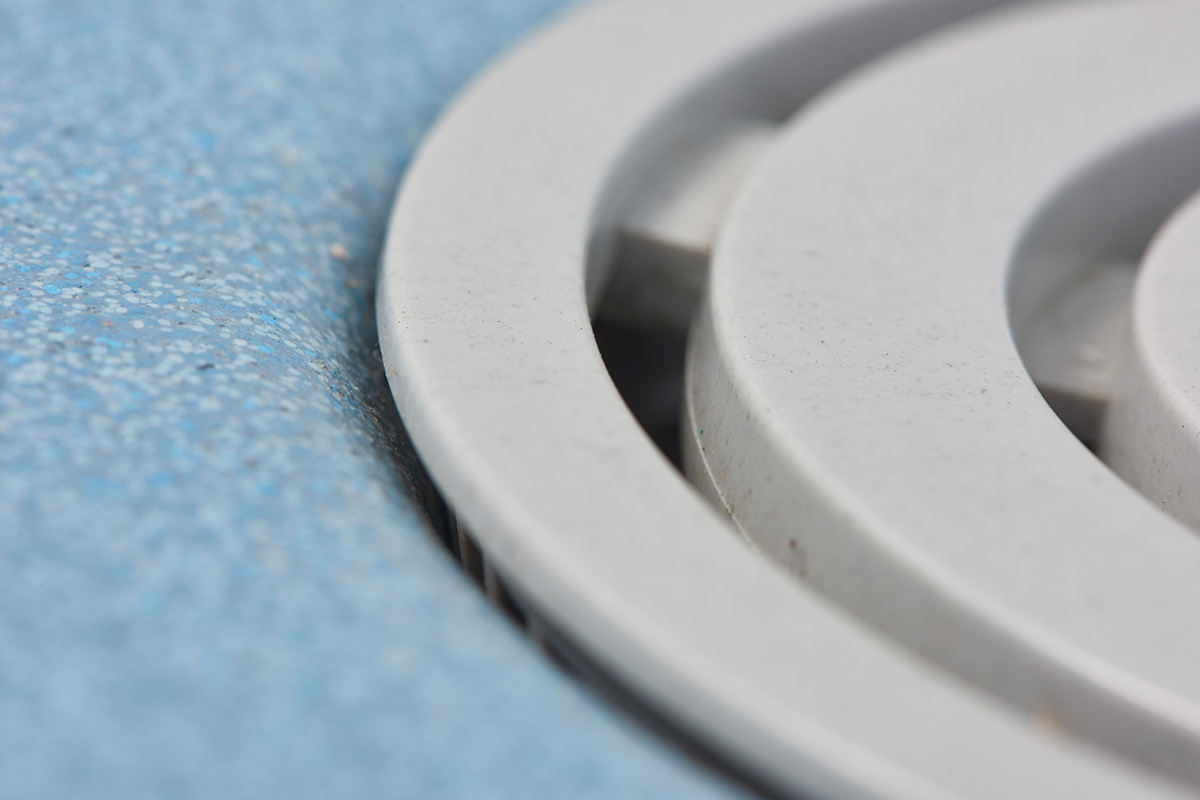 So what happens next?
The collaborative research project has brought into being an important resource for those involved in the provision of acute mental health care, and stakeholders are invited to visit the 'Possibilities Studio' to learn more. As well as having developed practical approaches for improved durability and reduced frequency of repair, Altro is incorporating insights from the research to determine how aspects of aesthetic impact, such as design and colour, can continue to be employed in the creation of their floor and wall coverings to play an increasingly valuable role in enhancing wellbeing.