We were delighted to welcome a total of 85 Danish flooring installers to our headquarters in Letchworth Garden City recently. The visit was coordinated by the National Branch Club for Flooring Installers for 3F, the biggest trade union in Denmark.
The National Branch Club for Flooring Installers organises a study trip every two years, with the aim of boosting the profile of the profession, and strengthening its community.
Svend-Aage Poulsen. Head Negotiating Secretary of 3F said:
"The study trips aim to strengthen the sense of community, and they create fantastic opportunities to network in informal settings. At the same time, of course, providing professional inspiration for work is a must, but the primary purpose is network and community."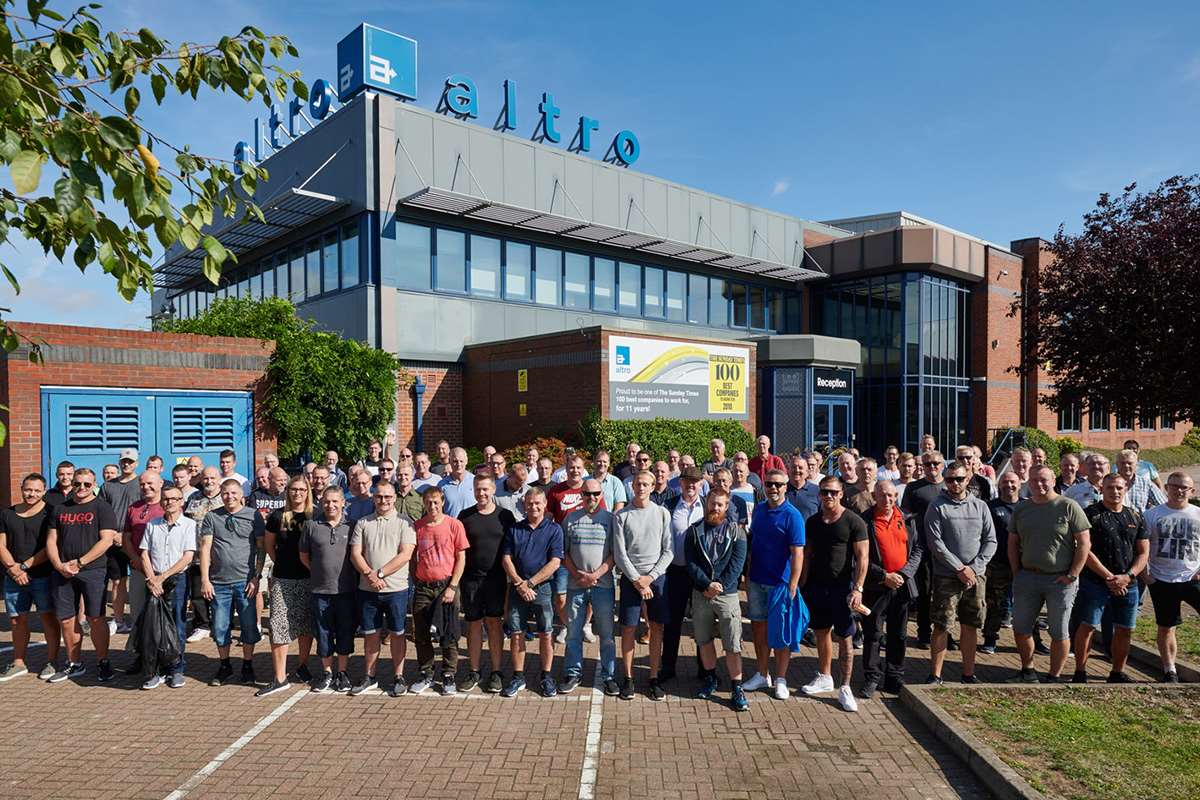 From luxury vinyl tiles to wet room adhesives
The group attended hands-on floors and walls training sessions, giving them the chance to experience best practice when installing Altro Ensemble, our luxury vinyl tile, as well as our impact-resistant, grout-free and hygienic wall system Altro Whiterock. They also sat in on a presentation of the latest Danish requirements for vinyl flooring in wet rooms and toured our manufacturing facility.
The trip was attended by our technical consultant for Central and Northern Jutland in Denmark, Kim Thomsen, and his colleague, our technical consultant for Zealand and Bornholm, Benny Pedersen, who both presented. Kim said: We designed the program so that the installers were introduced to a number of opportunities to help strengthen their own portfolio and optimise installation quality."
Opportunity to expand the portfolio
The feedback from our visitors was very positive about how the day went, and the opportunities to be able to ask questions during the sessions. The chance to 'get their hands dirty' by getting involved in the interactive training sessions was also a plus point.
Tom Holgersen, a floor installer from Charles Christensen A / S - CC Gulve, talked about his experience of the day:
"When you see the solutions and the explanation why things have to be done in a certain way, rather than another, it makes really good sense. I think the most interesting thing today was the walls system, because I didn't know a lot about it before coming here. I can definitely see opportunities to expand business beyond flooring installations."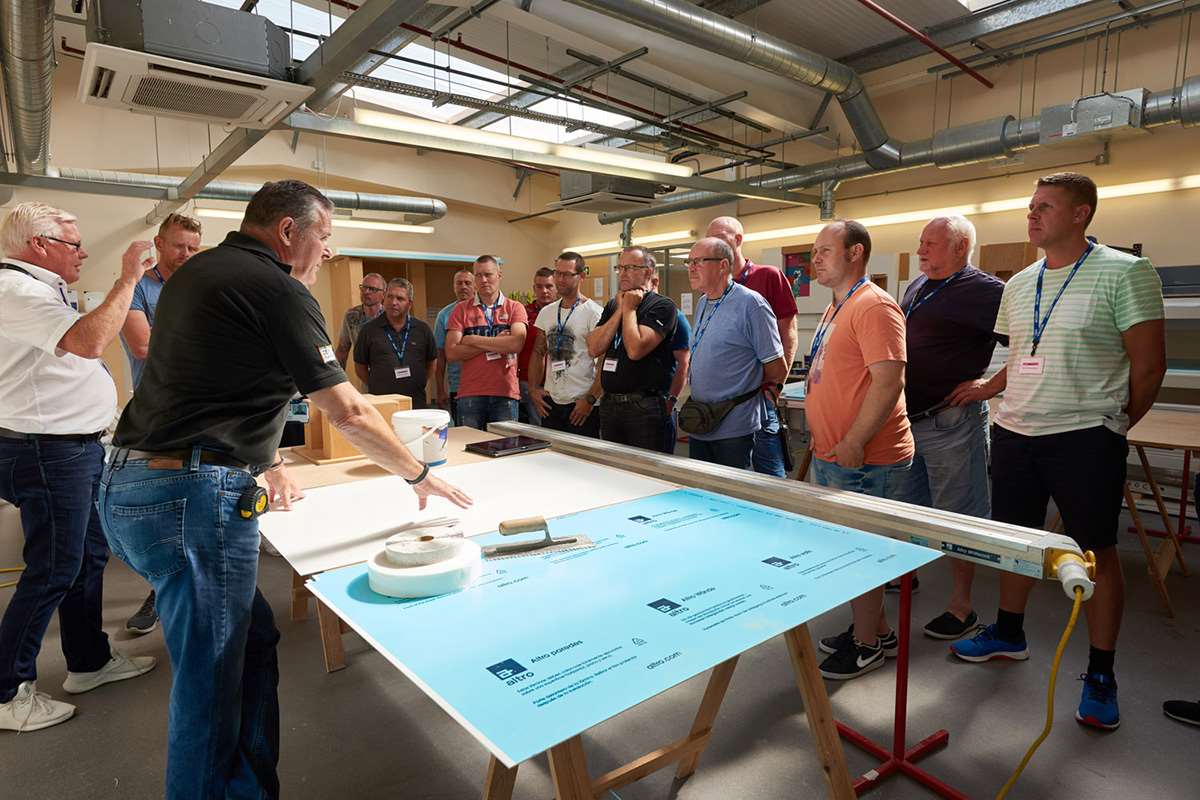 Largest customer visit in our 100-year history
Svend-Aage Poulsen commented:
"It is always exciting to come out and see the products, experience how they are made and get a clear view of what solutions the manufacturers recommend, so that the installers can share their knowledge when their employer is giving guidance to customers"
Michael Persson, Nordic sales manager at Altro said:
"It was a pleasure to welcome the visitors from 3F, and we greatly value the feedback given to us throughout. This applies both to the development of our solutions, and the way we run our business. And the visit from 3F was actually a historic event for us; the first time in our 100-year history that we have welcomed so many visitors at once."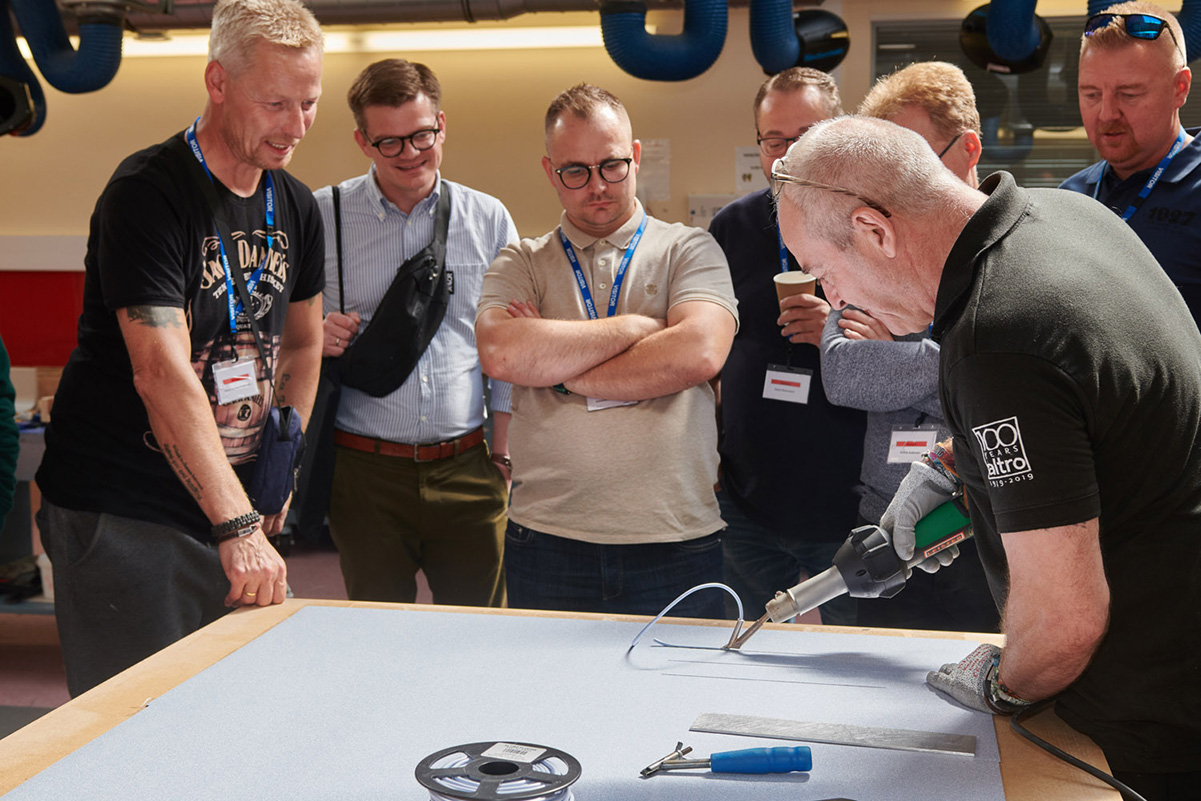 If you are interested in visiting Altro, please contact us or speak with your Altro representative.