The Heritage wing at Penang Adventist Hospital gets new life after using Altro!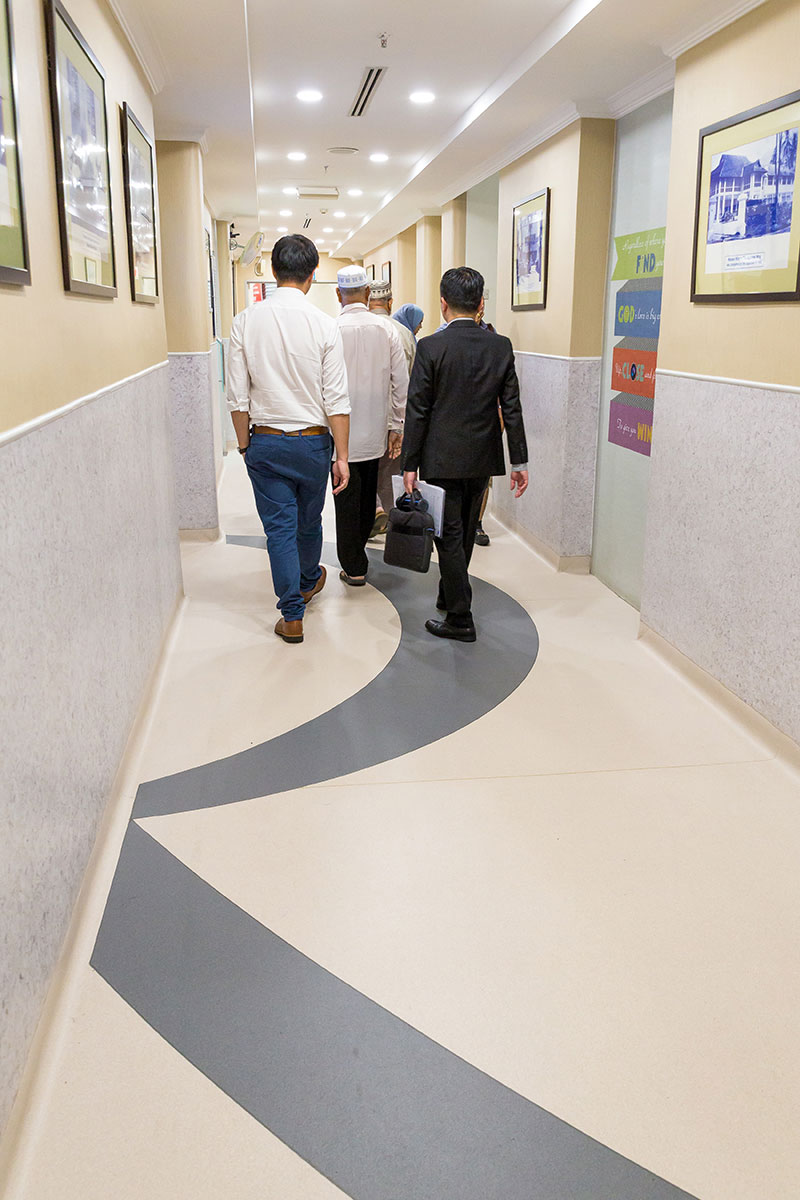 Established in 1924 the Penang Adventist Hospital (PAH) is part of an International Adventist Network of some 600 not-for-profit hospitals, clinics and dispensaries worldwide. From its humble beginnings, PAH has continuously grown to become a tertiary healthcare Centre for the Malaysian community and International visitors. The hospital is supported by dedicated physicians, nurses, and healthcare professionals, and employs modern medical equipment to provide quality healthcare.

With recent renovations to the heritage wing Adventist were looking for a tough flooring solution that would stand up to the large amount of foot traffic they receive on a daily basis. They also required a quick installation due to the fact that it was part of the only thoroughfare to the other building and surgery rooms.
With 253 Hospital Beds – including 10 ICU Beds and 9 HDU Beds the hospital cannot afford to shutdown. With such a tight timeframe BDC Corporation were able to deliver the job on time.

Not only do they have a great looking installation they can rest assured knowing that the flooring provides safety underfoot, is easy to maintain and will last for many years to come.