Specialist facilities such as bottling plants and food storage areas are workplaces where wet, dusty and greasy substances can put people at risk.
We know that a safe, efficient and hygienic facility is a vital part of the production process, which is why our specialist floors and walls solutions are designed to handle everything thrown at or dropped on them.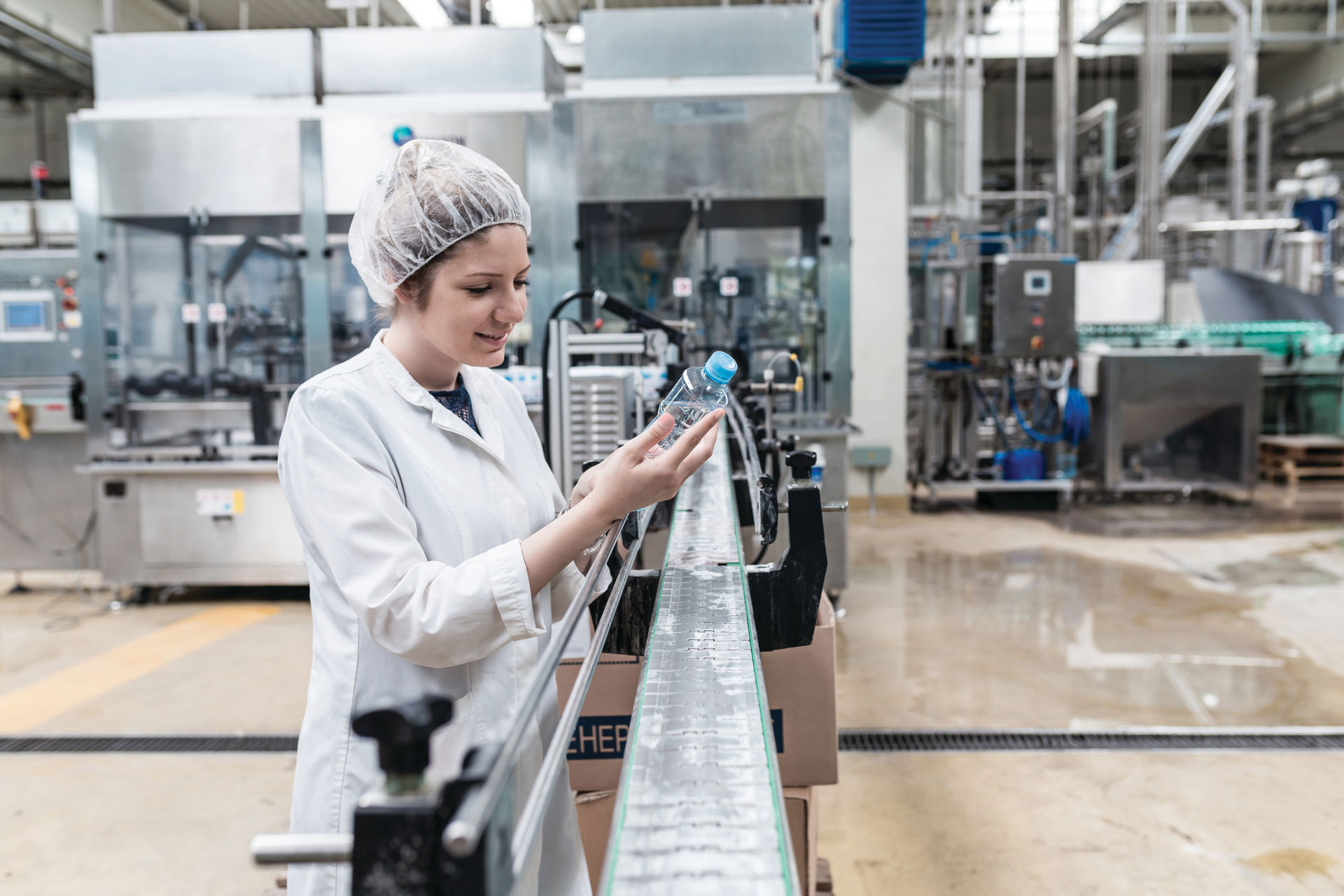 Our walls are the modern alternative to tiles: hygienic, easy to clean and impact-resistant. Our floors not only reduce the risk of slipping, they minimise cleaning time, require less maintenance and help reduce fatigue thanks to their thickness and noise reducing qualities.
We are global specialists in the food and drink production industry offering resin and vinyl floors, hygienic walls and doorsets. Our products are tried and tested, many are Hazard Analysis and Critical Control Points (HACCP) approved and backed by industry-leading product guarantees. It is our ambition to be your partner of choice for innovative and practical solutions that transform spaces.
We have floors, walls and doors for all areas of food production, from the production floor to the office and staff changing areas. We have specific solutions for areas requiring high levels of safety and hygiene, to comfort and acoustic options for staff areas.
Our services include assisting with site surveys, liaising with wall, floor, door and resins installers, obtaining quotations and on-site technical service assistance. We have expertise to help you with specifications and conduct Pendulum testing to HSE standards. Essentially, we can provide the complete package solution, helping you manage your projects to save you time.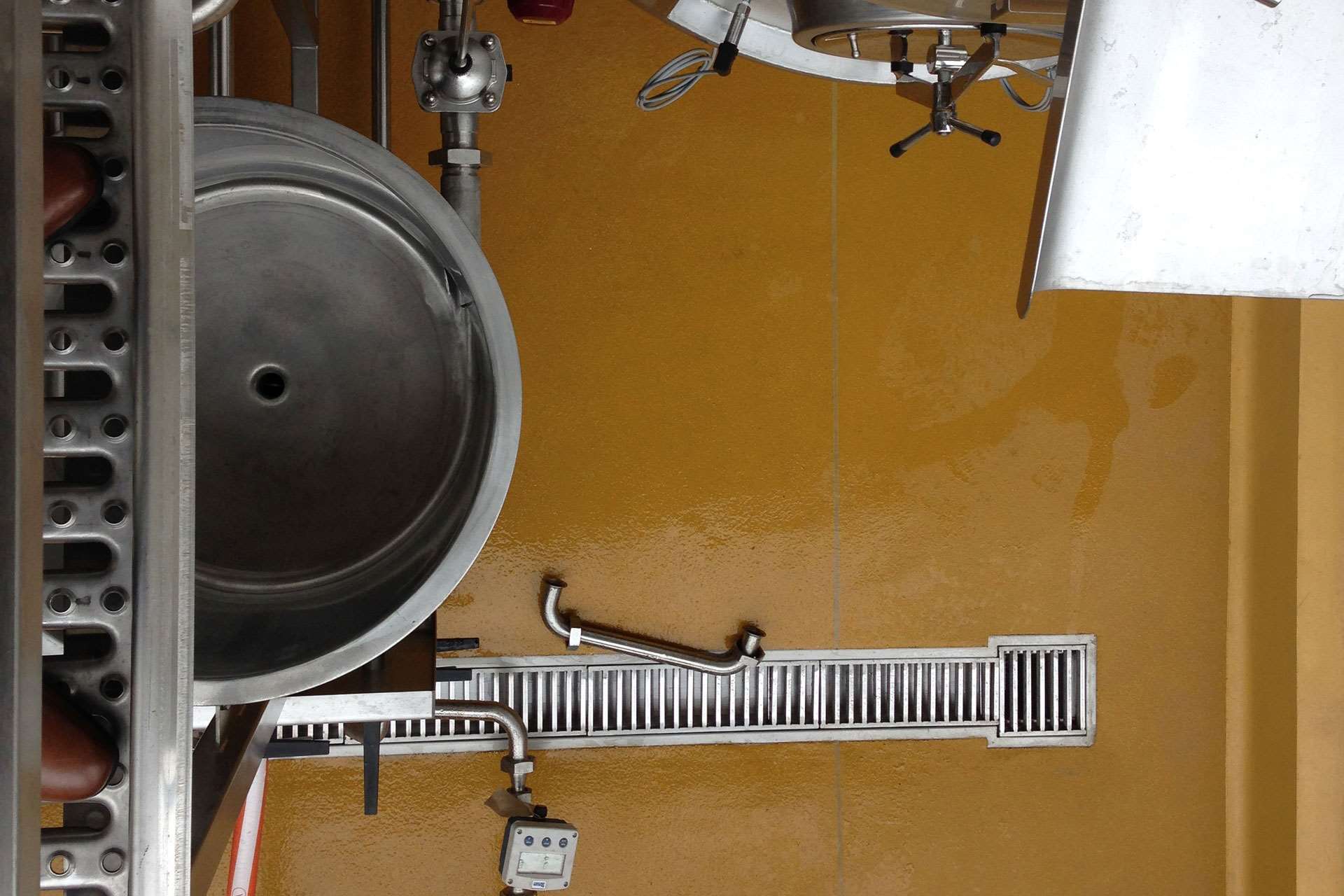 Altro floors and hygienic walls and doors have been designed to fit together to provide an integrated solution. No gaps or rough edges, just a smooth, uninterrupted surface. The system offers protection against bacteria and is easy to clean to help prevent contamination.
We have products that withstand extremes of hot and cold temperatures as well as harsh substances. For example, Altro Crete 8mm slip-resistant variant has excellent impact and abrasion resistance and is made for an increased temperature range (-40°C to +120°C).
It is perfect for demanding environments which require steam cleaning. Food and drink production areas may also be exposed to harsh substances such as chlorine, hydrochloric acid and sulphur dioxide, so durability and stain resistance are key. Altro Crete takes care of it all.
Effective, impervious, protective walls can make all the difference when it comes to easy, low-cost maintenance and hygiene. Our Altro Whiterock wall sheets are HACCP approved, and a hygienic alternative to tiles that's impact resistant, grout-free and easy to clean. Suitable for use in food production, it is made from a high-quality, food-safe PVCu polymer that can handle temperatures up to 60°C.
Slips can occur on wet or contaminated floors. Wet contaminants including liquids from meat, fish, fruit and beverages are well known for raising the slip risk underfoot. Dry contaminants, such as grain, flour and animal feed, can be just as treacherous.
Guarding against slips
To protect your staff in environments where spills and hose-down cleaning routines are necessary, you need reliable, long-lasting slip resistance.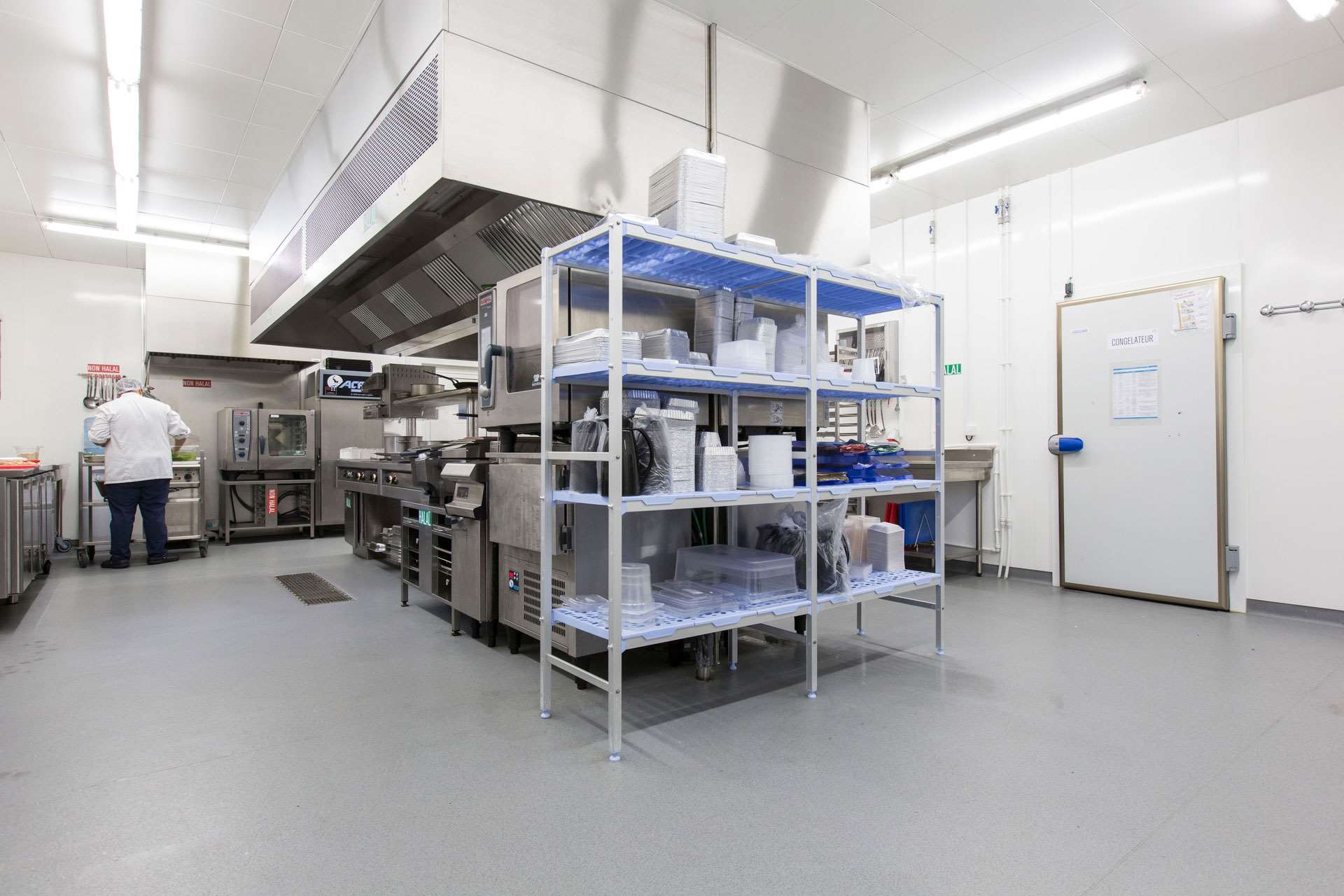 We offer specialist safety floors for demanding environments assessed as having a very high slip risk. Altro Crete resin floor provides durability, slip resistance and excellent resistance to a wide range of chemicals including organic acids found in foodstuffs. Altro Stronghold 30 has the highest rating for safety (PTV≥55, R12) with common contaminants such as oil, flour and fats, reducing the chance of a slip to one in a million for the lifetime of the floor.
For your adjacent areas, where contaminants can be transferred by frequent foot traffic, we offer a variety of other resin and vinyl safety floors, offering slip resistance for life. Check out our product filters to find the best product for your area.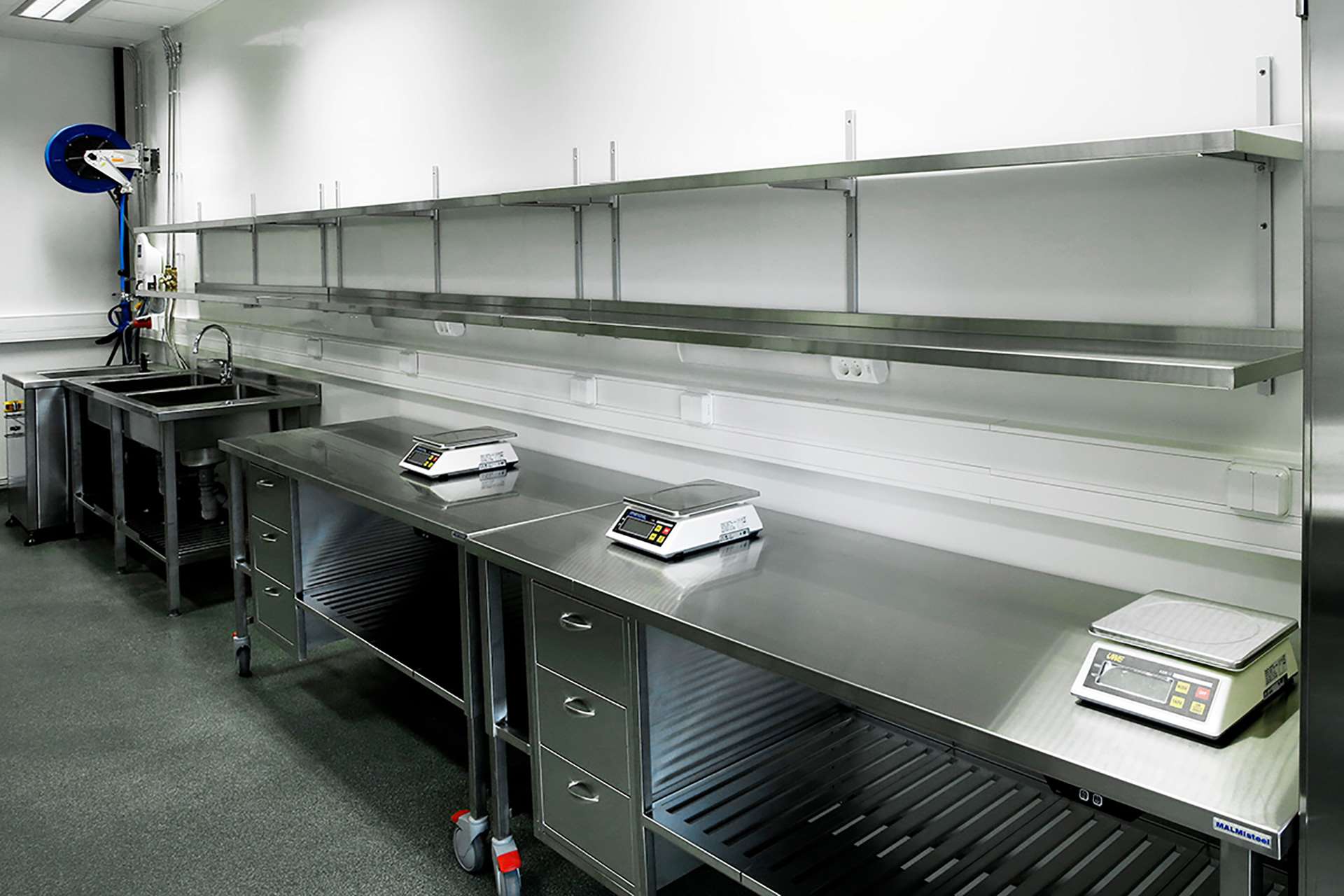 Reducing downtime
You can minimise the disruption of downtime and maintenance by installing the right products for your environment. Our solutions, developed to meet with customers' needs, offer a rapid return to service.
For a rapid return to service, choose Altro Crete, which is available in fast-track variants, and provides slip resistance, durability and excellent resistance to a wide range of chemicals including organic acids found in foodstuffs.
We also have specialist vinyl flooring, such as Altro Stronghold 30 safety flooring for food preparation areas and kitchens exposed to grease, oils and fats.
Installing for the future
It is important to us that every Altro installation goes as smoothly as possible and our clients are completely satisfied. We clearly indicate life expectancies with all our products; these are based on proven performance over time. You will find our guarantees some of the most generous in the industry and they are backed by technical support for the lifetime of the installation, which could include site visits and cleaning demonstrations.
To find out more, check out our product filters and Altro Insta-space.
Durability
We offer resin systems which combine hygiene, durability and performance to help meet the needs of hard-working environments.
Our floor and wall products counter the effects of heavy usage including impact and point loading and temperature change. Altro Fortis, our protection system for walls, doors and corners is ideal for busy public and service areas. This hard-wearing option has a lightly textured surface and is ideal for areas subjected to high levels of traffic.