Making sure we stay ahead of industry standards, design and color trends and our customers wants, we are constantly tweaking and growing our portfolio here at Altro. When we expand colors in one range, we may consolidate colors in another... and that is when our Overstocks, Closeouts and Specials happen!
Quarterly we release a brochure filled with deep discounts on premium products you expect from Altro – Smooth sheet flooring, slip-resistant sheet flooring, safety sheet flooring…even tile, LVT and LVP! And, just because it is discounted, don't expect anything less than the exceptional durability and premium construction that Altro are known for!
Our Q1 2023 offering includes an array of beautiful, neutral and vibrant colors – some with large volumes available! All overstock, closeout and specials are sold on a first come, first served basis. Our inventory was correct at the time of release, which is also noted on the PDF itself. Please inquire for current inventory or for samples.
Why not take advantage of the savings on our discounted inventory today? Send us an email or give us a call at 800.377.5597 to start your order!
---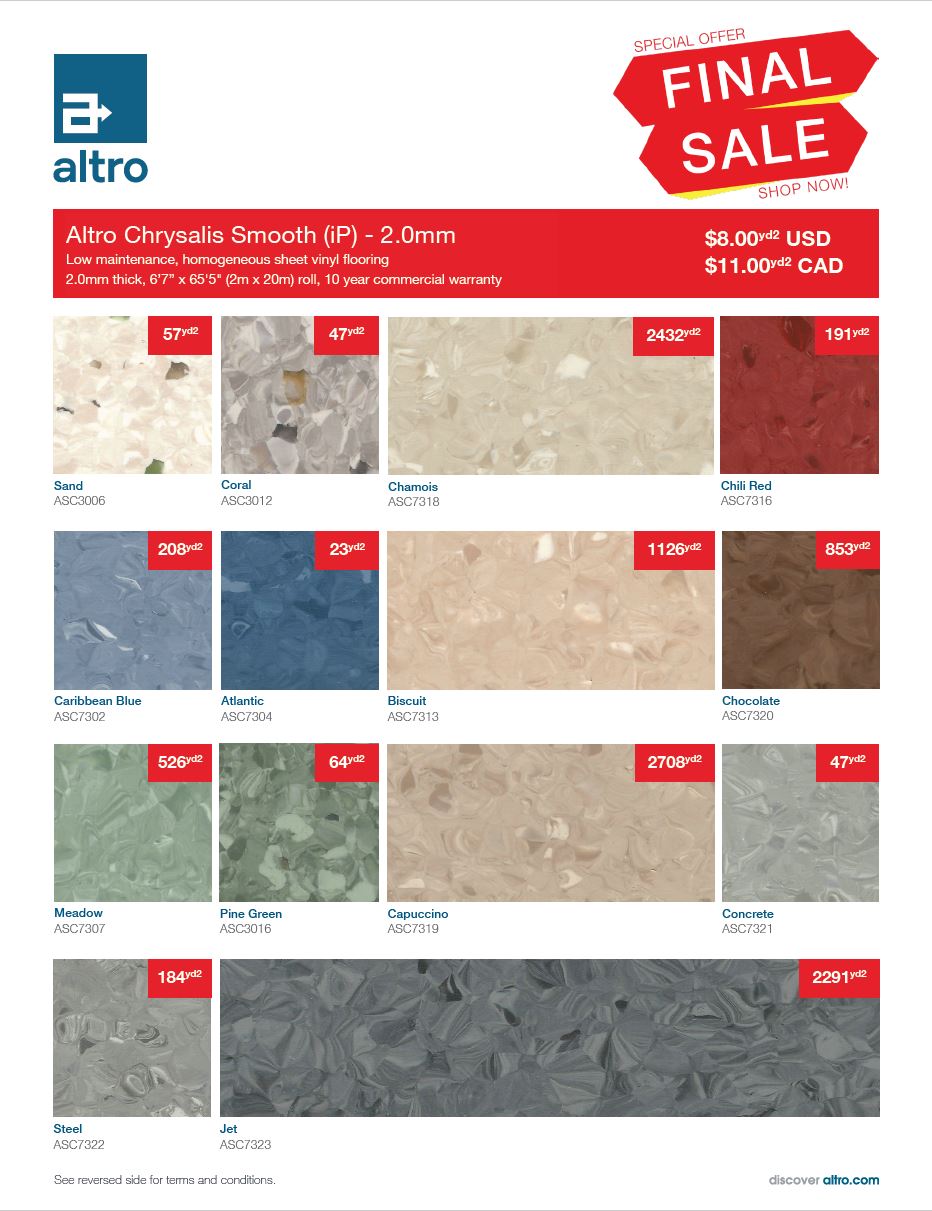 While you will find the colors in this one-page flyer also duplicated in the Q1 2023 Inventory Closeout PDF we do anticipate this range to be fully sold through before the Q2 2023 update. Please consider that this may be your final opportunity to purchase Altro Chrysalis. We will not be manufacturing or stocking this homogeneous product again. Altro Chrysalis is a 2mm low maintenance, homogeneous sheet vinyl flooring.