Altro's self-adhesive transport flooring provides a quick and easy solution to enhance installation efficiencies and minimize vehicle downtime. By utilising a pressure sensitive acrylic transfer tape system to remove adhesive application and curing times from your installation the process is to simply peel, stick, roll, weld and walk. Our self-adhesive flooring is compatible with key subfloor types used globally and bonds to both vertical and horizontal surfaces. The new, more visible backing liner helps create a safer working environment and makes the self-adhesive flooring easier to install.
Our self-adhesive floors are created in-house at our manufacturing plants to avoid delays and lengthy lead times associated with outsourcing.
All existing Altro vinyl and acrylic transport flooring products are available in a self-adhesive format, without any compromise to product performance or compliance:
| | | | | | | |
| --- | --- | --- | --- | --- | --- | --- |
| Altro Transflor Chroma | Altro Transflor Figura | Altro Transflor Meta | Altro Transflor Wood | Altro Transflor Artis | Altro Transflor Tungsten | Altro Transflor Motus |
| x | x | x | x | x | x | Not yet available |
Streamline your installation
Altro's self-adhesive service for transport floors is designed with the needs of both manufacturers and operators in mind: save time, waste, and weight on your vehicle, bringing benefits during installation, in service, in maintenance and beyond.
Altro's self-adhesive utilizes a uniform, pre-applied adhesive backing, making for up to 60% weight saving per square meter compared to traditional contact adhesive. Across your whole fleet or train set, the weight saving per meter can add up to a big saving with a big impact on fuel economy. Our self-adhesive is a strong choice for electric or hydrogen-powered vehicles, where getting maximum power from your fuel is paramount.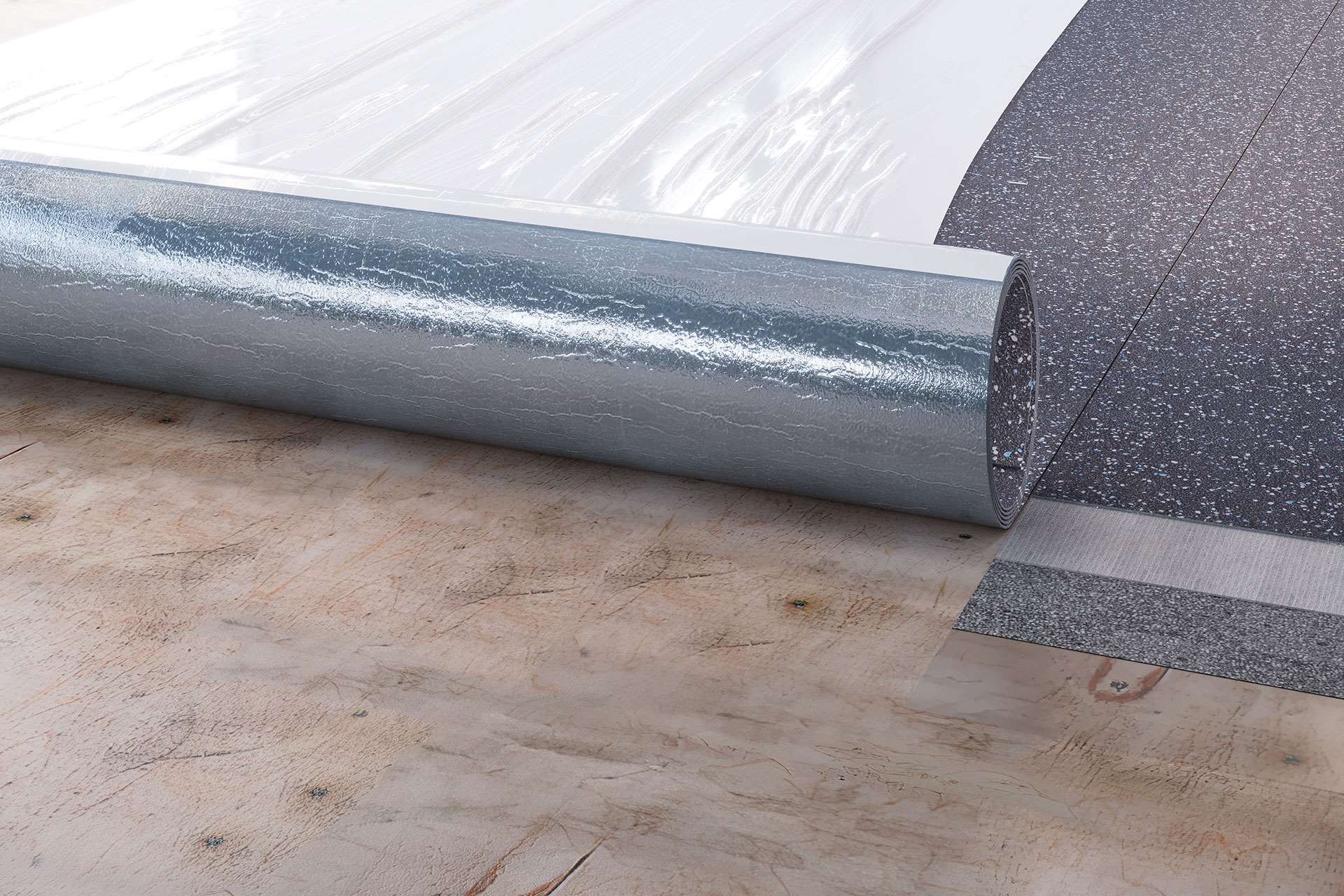 Here are some examples of the weight you could save:
British Rail Class 377 (12 car)
Altro Transflor Tungsten with self-adhesive
Altro Transflor Tungsten with traditional contact adhesive
Altro Transflor Tungsten with two-part polyurethane adhesive
4,305.6lb
4442.7lb
+136lb

4578.7lb


+202lb
ADL Enviro 200 SD
Altro Transflor Chroma EV with self-adhesive
Altro Transflor Chroma EV with traditional contact adhesive
Altro Transflor Chroma EV with two-part polyurethane adhesive
148.9lb

154.6lb


+5.7lb per vehicle

160.3


+11.4lb per vehicle
Create a safer working environment
"As the health and safety of all our team is of paramount concern, the lack of VOCs creates a much healthier environment for everyone – both at KBB, and ultimately the passengers using the vehicle."
Viv Cooney, Technical Department at Kiwi Bus Builders, NZ
By using self-adhesive flooring over traditional adhesives, harmful VOC emissions will be all but eliminated from the installation process. This saves the vehicle having to be moved or ventilated during installation, saving valuable time and labour, but more importantly creates a safer working environment for your staff.
"With Altro's self-adhesive service we can save an estimated 4 hours on installation time. This has huge implications for savings on labor costs as well as increasing the efficiency of our output of vehicles."
Cheyne Rauber, Vice President / General Manager, Matthews Specialty Vehicles, USA
With our self-adhesive service, almost all adhesive application and curing time is eliminated. Simply peel away the white backing to reveal the pre-applied adhesive and install the floor, just as you would in a traditional installation. Once the floor is in place, it can be rolled, welded and walked on immediately, saving precious hours and allowing the rest of the vehicle installation to continue without delay.
Selecting a self-adhesive transport floor is a cleaner, more efficient way to achieve consistent, cost effective, high-quality installations for vehicles. It couldn't be simpler. Try it once and you'll stick with it.