Altro walls improves food production with new kitchen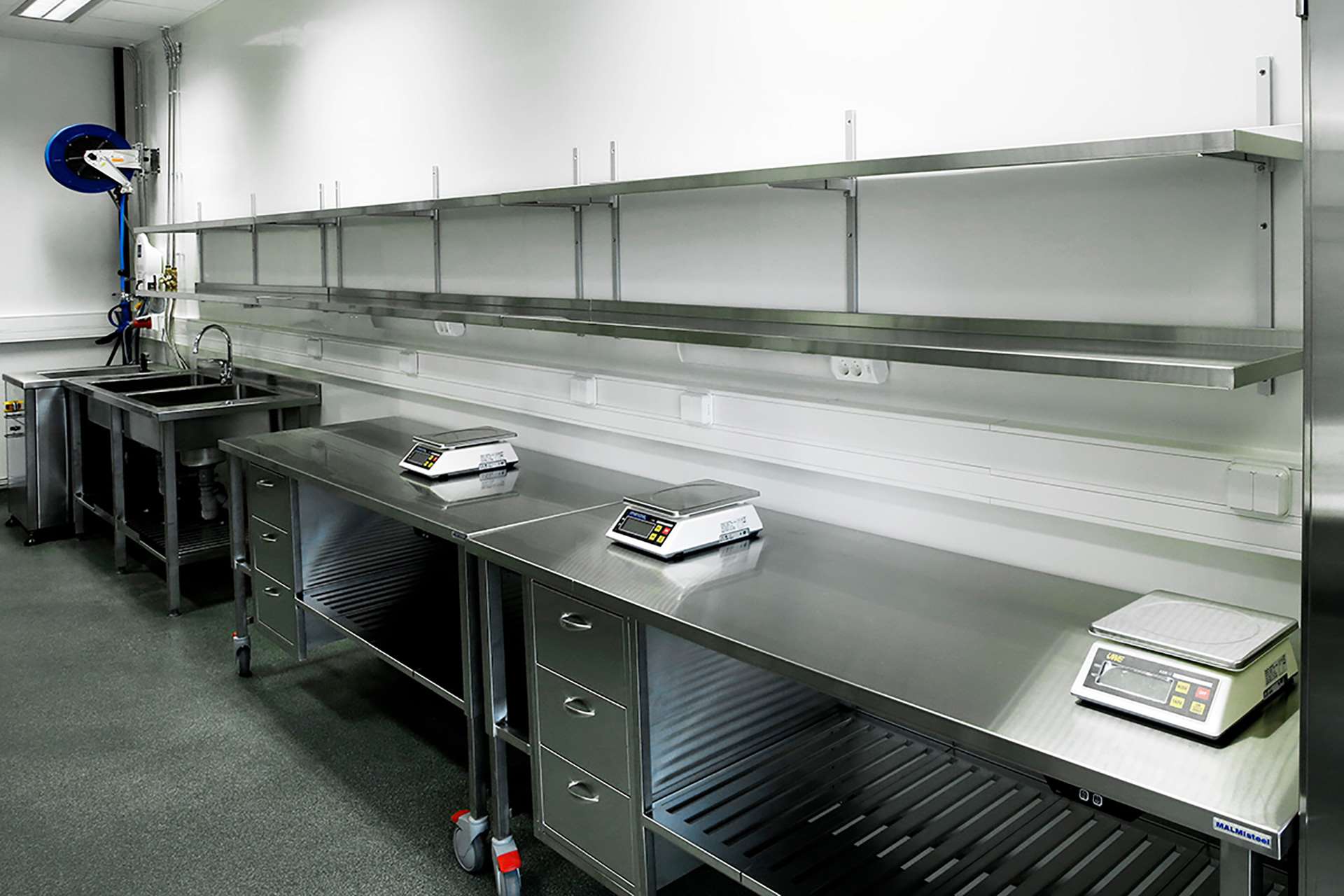 Espoo's new 6000m² kitchen is a model example of modern kitchen. Its design focused on improving efficiency, maximising hygiene and employee comfort. Every day the new kitchen produces 11,600 meals, catering for the day-care centres in Espoo.
"The design of the new kitchen was aimed at streamlining the operational processes. Food production has dramatically improved our new premises," says Helena Tolvanen, Espoo Catering's designer.
"I had never used Altro Whiterock before. Significant progress has been made on many issues, such as the maintenance of hygiene. The problem with tiles has been seams, which can never be completely cleaned. The wall sheets mean that the new kitchen is completely seamless."
"In the kitchen, the processes are carefully planned: the goods entrance, the refrigerator, the cooking, the washing, the packaging," says Timo Helminen, Architect, Siren Architects.
"In the kitchen, the choice of materials is very important both for hygiene and comfort. The wall sheets are easy to clean and do not break like tiles, so bacteria cannot hide."
Altro Whiterock White is the hygienic alternative to tiles that's impact resistant, grout-free and easy to clean. Its smooth white surface and classical purity make it a timeless choice for any interior.
Altro Whiterock White is Hazard Analysis and Critical Control Points (HACCP) approved and is made from a high-quality, food-safe PVCu polymer that can handle temperatures up to 60°C. It meets all current European Union (EU) Directives on health and hygiene. This makes it particularly suitable for use in commercial kitchens.