Designed exclusively for commercial kitchens, Altro Stronghold 30™ adhesive-free can be welded and walked on the same day, significantly reducing kitchen downtime. Tried and tested globally over 2.5 years, Altro Stronghold 30 adhesive-free has proved that it is the ideal flooring solution for busy kitchens requiring a quick return to service.
With an integral DPM, Altro Stronghold 30 adhesive-free is fast-fitting and can even be installed over existing flooring or on fresh concrete*. It's easy to maintain and repair and has excellent scratch and scuff resistance, giving your kitchen floor a long life expectancy. It has Altro's highest rating for slip resistance (PTV>55, R12) and 3mm thickness, which provides comfort underfoot and noise reduction up to 10dB.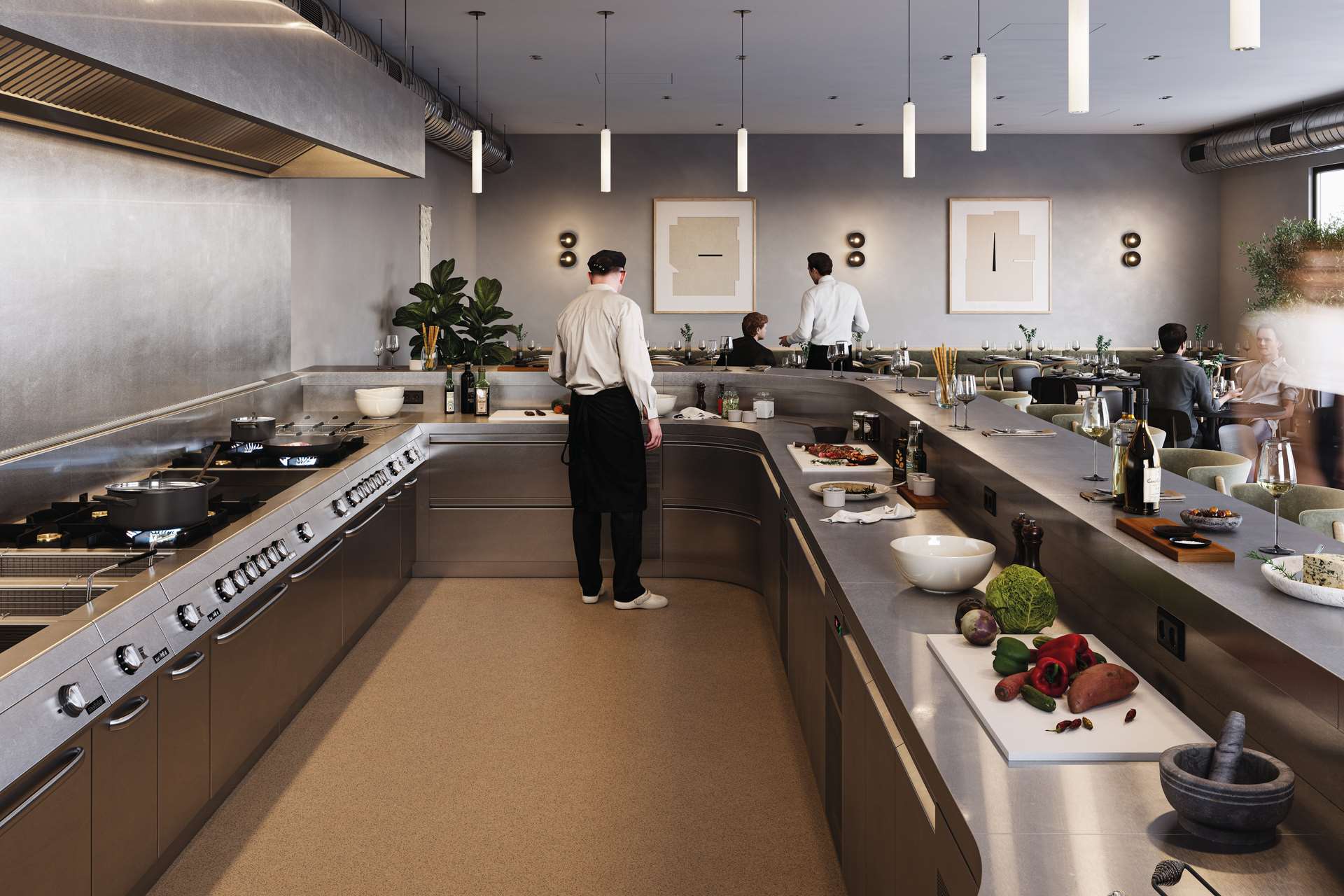 Paired with the Altro Whiterock walls system, HACCP-approved Altro Stronghold 30 adhesive-free creates a safe and hygienic environment in commercial and industrial kitchens, food preparation and service areas.
Over 95% of an installed floor can be recycled or re-used after use, providing a carbon saving safety floor, which will not ruck or move.
Altro Stronghold 30 adhesive-free comes in eight colours which match those in the Altro Stronghold 30 range.
Find out more about Altro Stronghold 30 adhesive-free and order your sample today.