Our CPD on designing for dementia has long been one of our most popular. To ensure it continues to deliver up to date research and resources, best practice design guidance and references to building standards and regulations, it has been reworked and redesigned, and is available now.
The focus of the CPD is how design can help those with dementia to live well through an understanding of how the floors, walls, doors and other elements, including colour and lighting, can support wellbeing, or exacerbate difficulties those with dementia may experience, such as vision and perception. To explore this fully, the CPD includes good and poor design examples and exactly how these can affect the senses, particularly hearing and sight.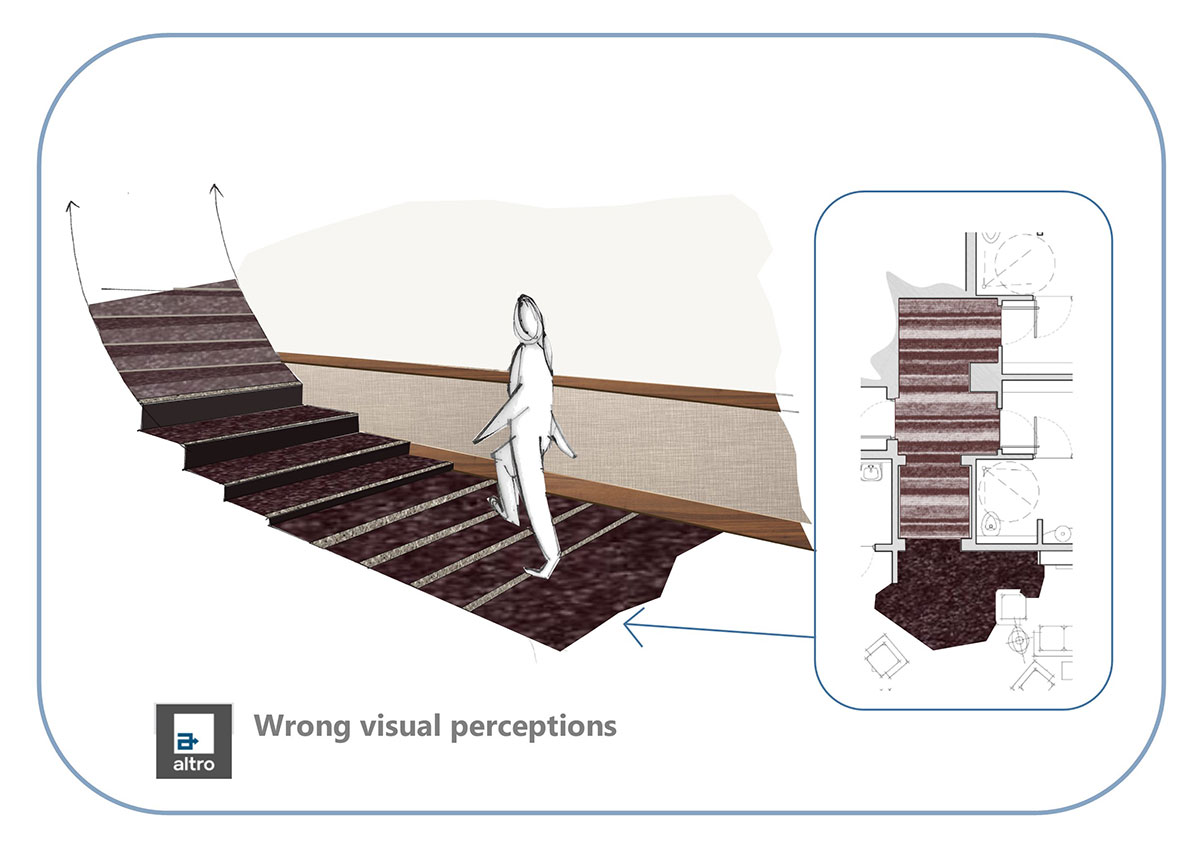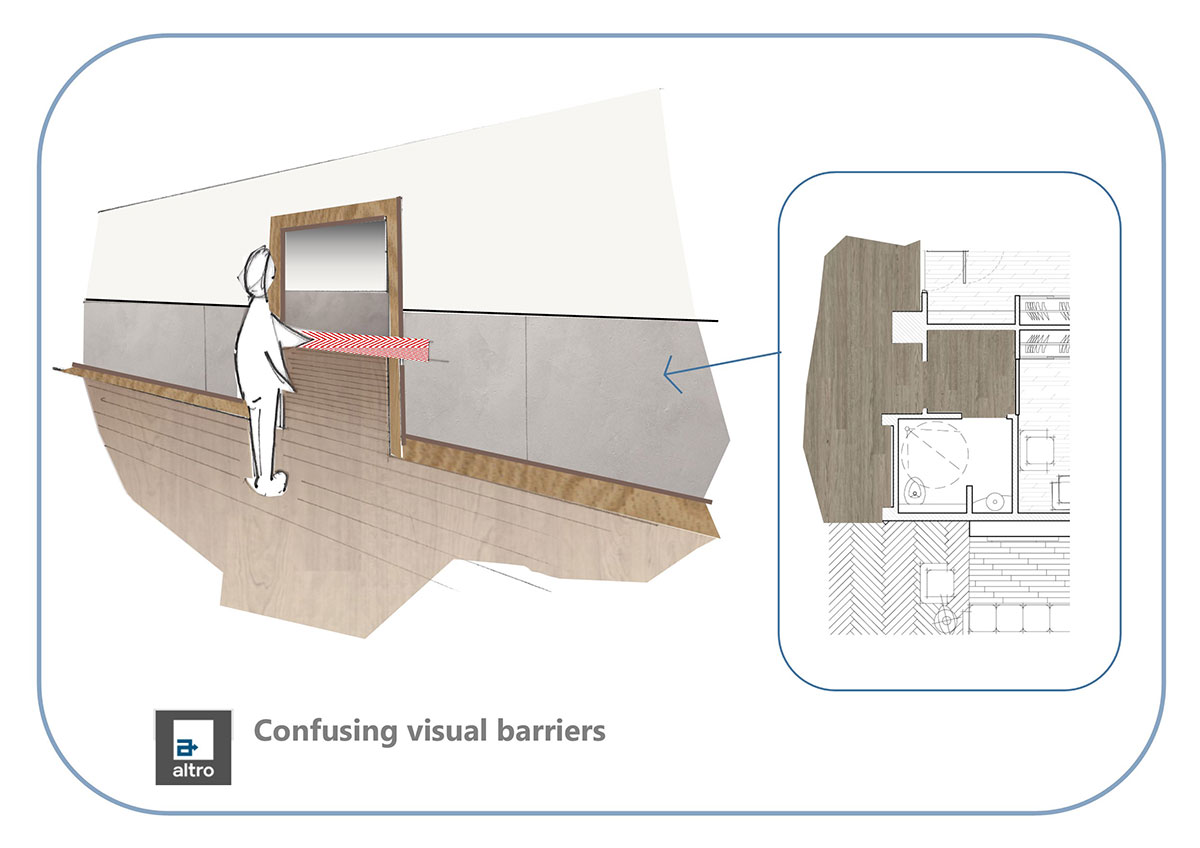 Over the last decade we've been fortunate enough to work closely with a number of industry experts on dementia design, including The Dementia Centre and Hammond Care, and we're able to share this insight through the new edition of this CPD. And in fact, we've been able to go a step further and include video interviews with Lesley Palmer, Head of Design Services and Chief Architect, Dementia Services Development Centre (DSDC). Lesley gives her view on the main challenges when designing for dementia today, plus a topical insight into the impact the COVID-19 pandemic has and will have on hygiene and building design.
The new edition includes illustrations from our in-house team, showing how poor design can affect those with dementia, along with guidance not only on how to avoid that, but how to improve independent movement, wayfinding and recognition.
This Altro CPD has been designed to be interactive, promoting discussion with those taking part around the growing challenge of creating spaces that work well for those with dementia. The seminar is approximately one hour long and designed to fit flexibly within busy work schedules. Courses are delivered by our sales consultants, face-to-face, online, or as part of a webinar session. To book a session, please speak with your Altro consultant, contact our Customer Care Centre on 01462 707604 or email cpd@altro.com.
This CPD fits within RIBA's core curriculum and covers its seven 'specification essentials'. It counts towards RIBA's 35-hour learning requirement, and as a RIBA-approved CPD, earns chartered architects double points - please visit www.ribacpd.com for more information.