Altro Fortis Titanium is constructed from highly durable PVCu semi-rigid sheet, which is a dense, impervious material, resistant to bumps. It features a lightly textured surface, which camouflages scuffs, keeping the wall area looking better for longer.
Joints to meet all needs
We've developed a range of different, colour matched joints and trims to meet a range of differing needs. These include joints that are unobtrusive and almost invisible, joints that match your aesthetics, plus options which provide water-tightness, safety and security. Take a look at our wide selection of Altro joints, trims and accessories.
Managing timescales
You need never worry about low product stock as we maintain a large range of stock, including walls accessories, so you can benefit from short lead times helping to keep your projects on track. Overnight deliveries may also be possible – just ask.
---
HACCP
Altro Whiterock is the only globally Hazard Analysis and Critical Control Points (HACCP) certified PVCu wall sheet, plus it's CE-labelled. Made from a high-quality, food-safe PVCu polymer that can handle temperatures up to 60°C, it meets all current EU regulations on health and hygiene including Regulation (EC) No 852/2004 on the hygiene of foodstuffs and is HACCP approved. Altro Whiterock is particularly suitable for use in hospitals, care homes and commercial kitchens where fire protection is also crucial.
Keeping bacteria at bay
Altro Whiterock is 2.5mm in thickness and 100% watertight and impervious - a fully bonded and watertight system that gives bacteria and vermin nowhere to hide. It is simple to keep clean with a smooth finish that is easy to wipe, steam or power-wash clean. Combined with Altro doors and Altro floors it creates an impervious and easy to clean system that meets the hygienic requirements of even the most critical care environments.
Critical hygiene
By improving cleaning regimes, health and hygiene can be assured without relying on biocides. Not only are current biocides in walls unnecessary in critical hygiene areas; they also have a negative impact on health, hygiene and the environment.
Tough, watertight and easy to clean, Altro Whiterock is the modern, low-maintenance solution for better hygiene and durability.
---
Working in harmony
Finding the perfect partnership between wall and floor coverings can be difficult with the risk that products sourced from different suppliers may not complement each other. With one of our complete floor and wall systems you can rest assured every element is designed to fit and work together perfectly.
Overcoming problems with tiles
Ceramic tiles can give you maintenance problems that Altro walls don't. Staining, grout cracking and individual tile failure are common issues but with our wall system there is less need to spend time and money inspecting and repairing surfaces.
Compared with standard grouting, Altro Whiterock doesn't absorb a drop of water or compromise hygiene and the lifetime cost (over 25 years) of Altro Whiterock is 20% lower than ceramic tiles.
Damage-resistant
Altro Fortis Titanium has been specifically designed to protect wall surfaces and is dense, impervious and resistant to bumps - plus the colour runs throughout the sheet, reducing the visibility of any knocks or scrapes.
Impact testing
Our impact testing video demonstrates the hammer and drop ball tests, designed to show you the durability and impact resistance of ceramic tiles vs Altro Whiterock. As you can imagine, the ceramic tile shatters, the glaze cracks and bits fall off. With Altro Whiterock there is not a scratch, even the seven kilo sledgehammer bounces straight back at our able bodied tester!
Altro Whiterock has extremely high resistance to impact according to BS EN438-2-1991 Drop Ball Test. Impacts that leave ceramic faces damaged and vulnerable to water ingress barely make a scratch on this tough surface proving that Altro Whiterock provides a smooth, tough, durable, stain-resistant surface.
---
Paint a picture and realise your project's potential with the extensive colour and texture palette that we can offer. Altro Whiterock White available in classic, cool white and has an additional 43 shades, from calming neutrals to bold brights with our Altro Whiterock Chameleon range. Alternatively, allow your creativity to flow with Altro Whiterock Digiclad (Custom) letting you design personalised spaces with images, photographs or company logos with consistent, photographic quality.
Make a statement with striking colour or subtly create a mood with Altro Whiterock Satins. This versatile and sophisticated wall sheet is available in a range of solid, decorative, satin shades – from soothing and healing through to bright and energetic. With our Altro Whiterock wall designs you can select from natural wood, metal, stone and linen options or striking antique copper and brushed steel - giving you elegance for your interior walls while providing the durability you expect from an Altro Whiterock wall sheet.
Have you ever looked at a wall and noticed that the sheet and trim are different shades? It's all too common. At Altro we put technological investment and human effort into colour matching, not only our wall sheets, but all of our walls accessories – after all, we are producing a system. We continuously check and audit to make sure each part of the system matches, giving the high quality overall look you would expect.
For areas that need more protection, the twelve shades of Altro Fortis Titanium gives you the ability to co-ordinate, match or complement many Altro Whiterock Satins shades.
Creative and inspired
Our thinking is inspired by The Bauhaus – a balance of quality, form and design-led function. We also work closely with industry-leading colour consultants and customers to make sure we deliver on-trend colours and imaginative solutions.
If you have an upcoming project, our highly-trained specification team will be able to guide you in the right direction and answer any queries you may have. They know all our products inside out and can give you any information you need or help you with writing specifications.
---
We have developed a wide range of accessories that form a key part of our wall system integrity from edge trims to transition strips and weld rods.
Colour-matching accessories
Have you ever looked at a wall and noticed that the sheet and trim are different shades? It's all too common but at Altro we put technological investment and human effort into colour-matching, not only our wall sheets, but all of our walls accessories. After all, we are producing a walls system. We continuously check and audit to make sure each part of the system matches, giving the high quality overall look you would expect.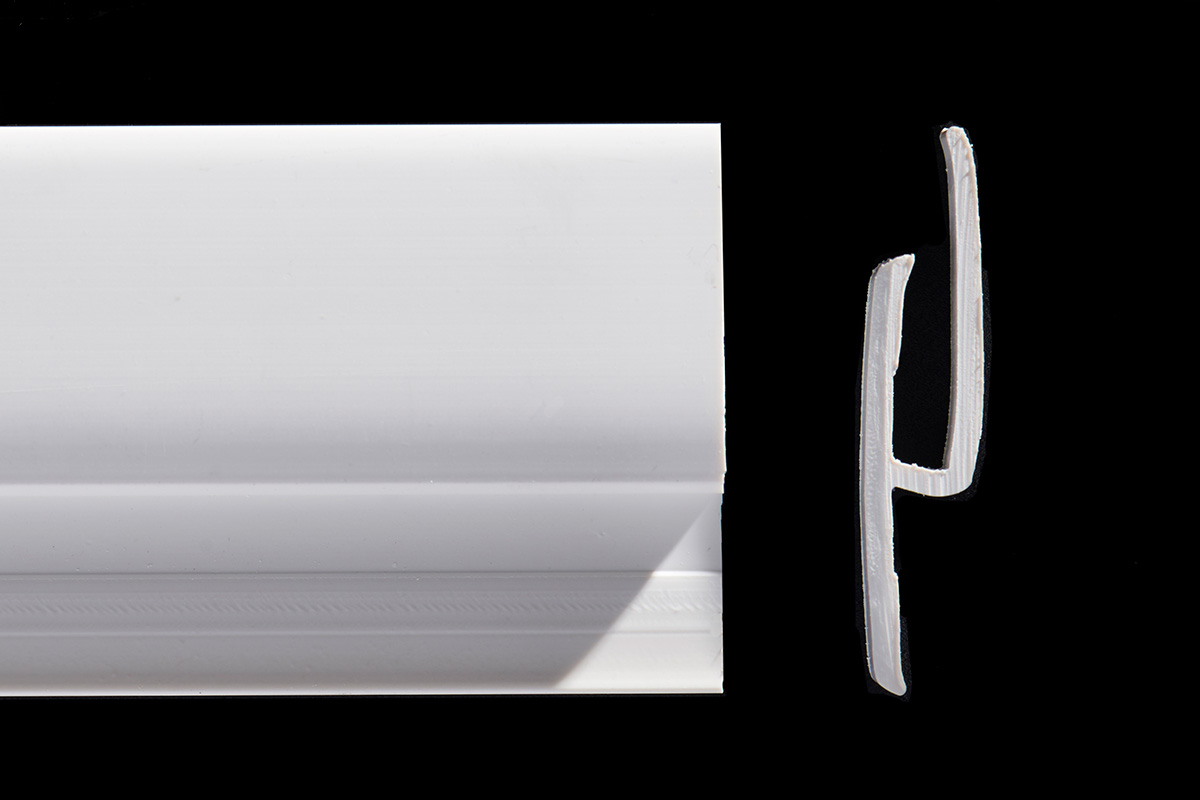 ---
We know that the selection of wall sheets and systems is a vital decision when designing or refurbishing a building for both safety and aesthetic purposes.  Internal wall linings are a critical factor in the spread of fire and it gaining hold; therefore, consideration must be given to the fire rating and resistance to fire of any product being considered for specification. This is of particular importance in circulation areas where fire can prevent escape.
EN 13501-1 and BS 476 fire rating
The Altro Whiterock system has been designed to give you confidence and peace of mind with an EN 13501-1 B-s3, d0 or BS 476 Class 0 fire rating when used as described in the installation guide.  Our systems can be trusted to do the job in high risk areas such as commercial kitchens as well as general use areas.
With Altro you can rest assured that our wall systems are fully compliant and our Technical Services team can provide you with guidance.
Want to make sure your chosen product is safe? Download our Fire Safety Checklist.
In 2016/17 there were 261 fire-related fatalities and approximately 7,100 non-fatal casualties in fires in the UK at non-residential dwellings.¹
¹www.gov.uk Home Office, 'Focus on trends in fires and fire related fatalities'
---
Ceramic tiles and alternative wall systems produce maintenance problems that Altro Whiterock doesn't, such as staining, grout cracking and individual tile failure. We can help you prevent these problems before they happen and remove the need for spending time and money inspecting surfaces.
So, what are the advantages and benefits that an Altro Whiterock wall system can give you over other products?
Durable
Hygienic
CE marked
Decorative
Practical
Watertight
Seamless surface
Impervious
Impact-resistant
Co-ordinating corner protection
Splashbacks available
Co-ordinating doorsets
Altro Whiterock also comes in a wide range of colours and finishes, making it easy for you to achieve the right design solution supporting well-being across a variety of environments including care homes and home adaptations.
Tough products for tough areas
The type of damage caused by heavy traffic, both feet and wheels, isn't limited to walls of course. The Altro Fortis system is the perfect partner for our 2.5mm safety flooring, providing you with a complete, durable solution that will go the distance in tougher environments.
Wall panels
Altro protective wall sheets are made from finest materials which are consistent in grade and shade across every sheet, batch, joint and trim to provide uniform hygienic high performance.
---
Can you be certain where your sheet comes from and what it's made from? Some manufacturers use fillers to bulk out their PVCu and some sheets are only 2mm in thickness. Like any building material – you can always buy cheaper. There is a risk inferior sheets could crack or shatter compromising the hygienic integrity of the wall surface. An even greater risk if it is a 2mm sheet.
By placing the CE marking on a product, a manufacturer is declaring conformity with all of the legal requirements to achieve CE marking – it shows that the manufacturer has checked that these products meet EU safety, health or environmental requirements.
Altro Whiterock wall sheets have the CE mark, a protective branded film and a guarantee of up to 30 years guarantee combined with 35 years of product experience that's what we call reassurance!
Walls, doors and corners
The guarantee for the Altro Fortis Titanium sheet and Altro Fortis corner protection 20 years. Altro Fortis Titanium and Altro Whiterock doorsets have a ten-year guarantee, which covers all parts of the door.
---